Dr. Hornstein and his wife believe in supporting and participating in our community. Dr Hornstein has a passion for educating clients about patient care.
He is available to speak at a local school, library, senior village, etc. Please contact him at DrSteve@monroevet.net if you would like to invite him to lecture on a topic.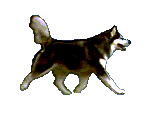 In addition to the Pet Health Care Library, we have provided the following links to websites that provide some great information on a variety of topics related to veterinary medicine and pet health care. We will update this page frequently, and would love to hear your ideas on links that you would like to see us add to this page to share with other pet owners. Feel free to send us
your
favorites. If we like them, we will add them to our list!

American Veterinary Medical Association This site is a good starting point to learn more about a variety of topics, including feline injection-site sarcomas and the latest subjects in veterinary medicine
NJVMA The website for the New Jersey Veterinary Medical Association. Dr. Hornstein is the Immediate Past-President of the NJVMA
National Animal Poison Control Center
This is the website of the National Animal Poison Control Center. It includes a library, links to other sites, and phone numbers for the poison control center.
NJVF The New Jersey Veterinary Foundation assists veterinarians to celebrate the special relationship shared between people and animals, the human-animal bond. The foundation develops animal welfare programs, supports existing programs that contribute to the well-being of animals, and provides scholarships and loans to New Jersey Veterinary students.
Indoor Cat Initiative The Ohio State University has a great resource for cat owners to reduce stress in indoor cats. All cat owners should visit this site
Heartworm Society Everything you ever wanted to know about heartworm disease can be found here!

Petdiets.com: This is the best source for animal nutrition related information on the internet. Home made diets can be formulated here with the aide of a boarded veterinary nutritionist.
Behavior problems Founded by Brian Kilcommons and Sharon Wilson, best-selling authors and recognized experts on animal training and behavior, this site is a terrific resource for advice on a variety of behavioral problems. If you want to learn more about feline housesoiling, barking dogs, aggression, or any other behavioral problem, check this one out!
Centers For Disease Control The Center for Disease Control has a database of human diseases, including ones that are potentially transmissible from pets to people, including Toxoplasmosis, Toxocara (roundworm), Leptospirosis, and Ringworm.including diseases of pets that are contagious to people

Feline Heartworm Disease This disease of cats has been underdiagnosed and until recently,regarded as unimportant. New information available on this website helps to educate people as to the importance of prevention of this potentially deadly disease in cats.
Feline Renal Disease This site has information on the diagnosis and treatment of kidney disease in cats
Canine Diabetes Information Information about all aspects of canine diabetes treatment can be found here, along with an excellent downloadable manual on how to treat your dog's diabetes
Feline Asthma Information Excellent website with information about how to treat feline asthma, including videos on how to use inhaled medications in cats

Cornell University Feline Health: This website has excellent videos on kidney disease, diets for overweight cats, and instructions on how to give insulin injections and brush your pets teeth. In addition, there are videos on cancer and pets here as well





American Kennel Club The American Kennel Club is the largest dog fanciers organization in the United States and hosts the prestigous Westminster Kennel Club Dog Show each year in February
The House Rabbit Society Nationwide group devoted to rabbit care. The website has great information on how to take care of your bunny, as well as what to do if you find an "abandoned" wild rabbit
Metroferret. Local NY/NJ group dedicated to educating the general public about the proper care and ownership of domestic ferrets



Harrisons Birdfoods An excellent source of pelleted foods for birds, along with excellent information on how to switch your pet bird from inappropriate seed diets to preformulated pelleted foods.
Choosing a new puppy This is a nice starter guide of things that you should consider when you are thinking about getting a puppy
Anapsid.org This website is the premier source for information on reptile and amphibian care on the internet. There are excellent caresheets on most common species available
The Cat Fanciers' Association (CFA)
The Cat Fanciers' Association website has lots of pictures, as well as information on cat breeds, cat care, upcoming cat shows, and much more.
Novartis Animal Health
This site is sponsored by Novartis, the makers of Sentinel, Interceptor and Program, and has useful information on heartworm prevention and flea control for pet owners.

Raptor Trust The Raptor Trust is one of the premier wild bird rehabilitation centers in the United States. Located in central New Jersey, the Trust includes a hospital with state-of-the-art medical facilities, quality exterior housing for several hundred birds, and an education build