Dharmi Shah:
Dharmi has a love for animals and has had all sorts of pets from a guinea pig, hamster,fish, hermit crabs, and a cat .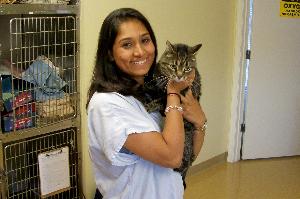 Beyond her love for animals she loves to plan events and has become a certified bridal consultant and started event planning during her free time.
Dharmi graduated with her B.A in Psychology from University of Maryland, Baltimore County and masters in mental health counseling from Capella University. She has her own wedding planning business www.eveningsofelegance.com Her hobbies include photography, dancing, writing, and planning, but especially loves being around her family and friends.





Lauren Korecky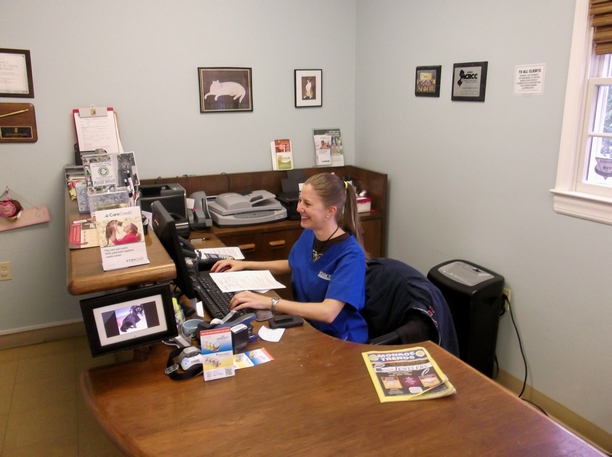 Lauren joined our staff in April, 2012. She has a Bachelors in Aquaculture from University of Rhode Island. She has previously worked at the Turtleback Zoo and New England Aquarium. When away from the office she enjoys drawing. She is currently applying to veterinary school.
Sparkles Superstar Hornstein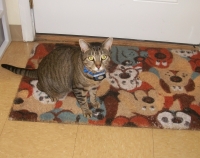 Sparkles is our hospital cat. She helps to entertain our staff as well as check on our hospitalized patients